A little about Aztec Shields
We make the most beautiful marching banners and shields!
Aztec Shields has over 20 years of experience as a shield manufacturer and maker of beautiful custom banners and shields.
We use only the highest quality materials. We have made shields and banners for bands all over the United States. We offer banners, shields, and baton handles that will put the oomph back in your orchestra and the bang in your band. For more information contact us today!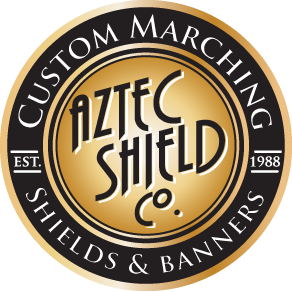 My Work
Latest Shields